Ouvretesyeux vous propose les oeuvres à découvrir absolument lors de votre parcours de la Fiac. Aussi bien parmi les stars que les artistes émergents. Belle visite !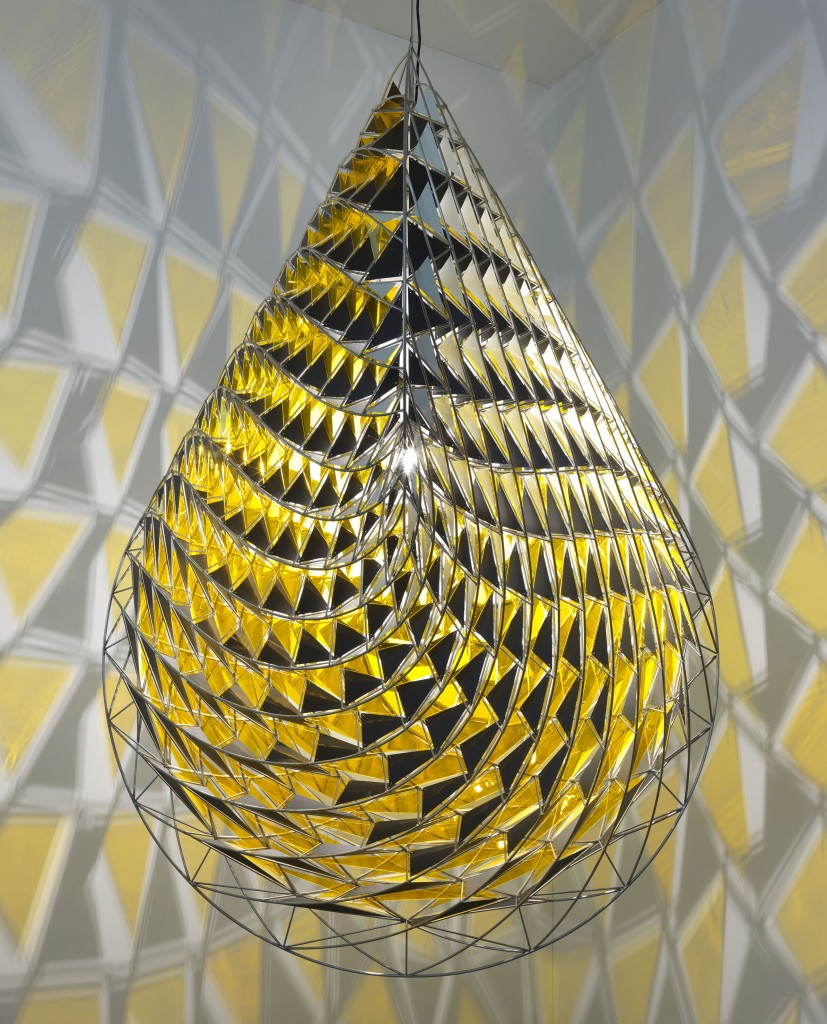 The new planet, Olafur Eliasson, 2013, stainless steel, aluminium, coloured glass, paint (black, yellow) halogen 94,9 x 95,1 x 201 cm. Olafur Eliasson and Neugerriemschneider , photo credit: Jens Ziehe Representé(e) par:neugerriemschneider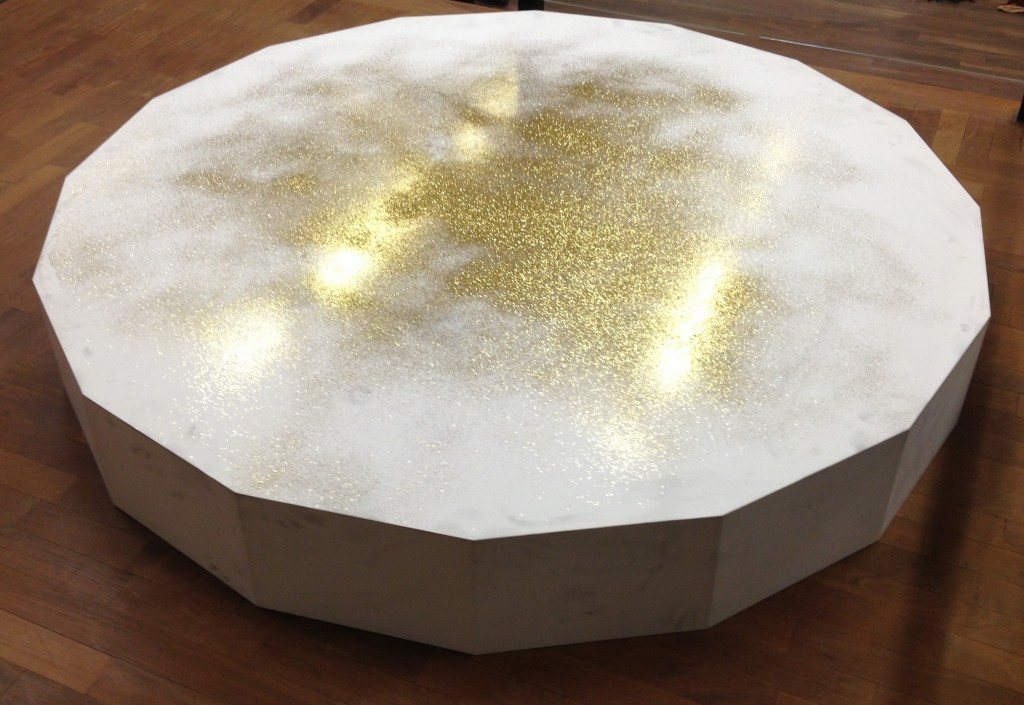 Untitled (Throwing Glitter), Latifa Echakhch, 2012 circus platform, golden glitter, 40 x 185 x 185 cm, the artist and Kaufmann Repetto, Milan / New York Representé(e) par:kaufmann repetto .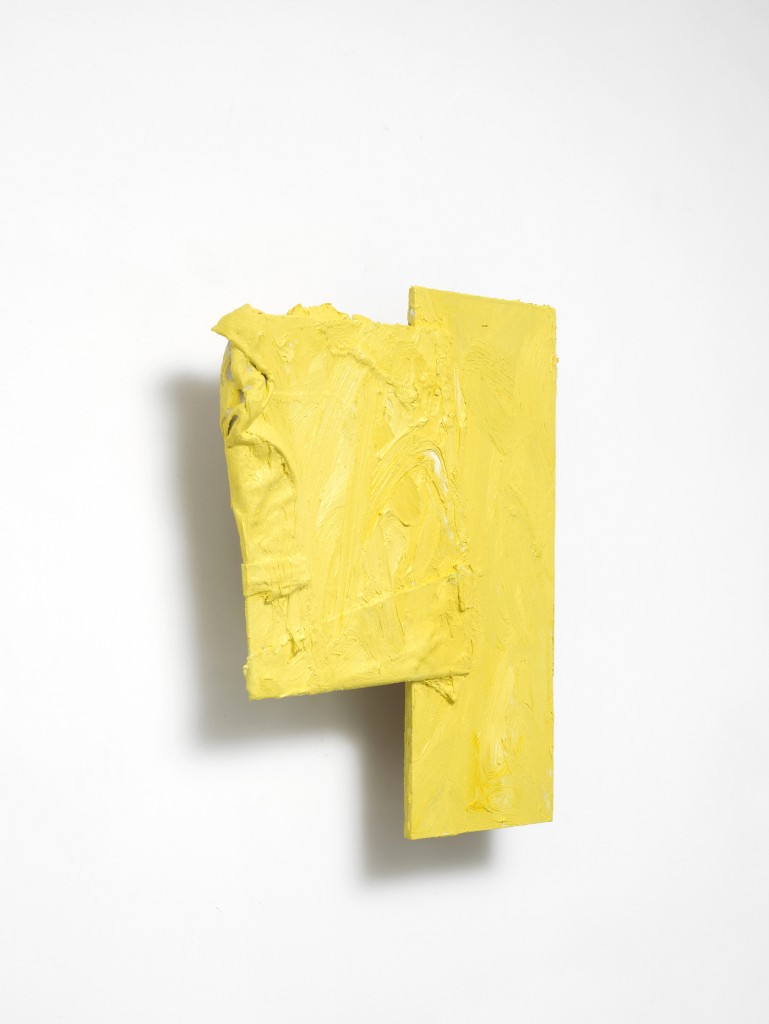 Wing, Lydia Gifford, 2013 Wood, canvas, oil paint, 63.2 x 40.2 x 6.9, Laura Bartlett Gallery London Representé(e) par:Laura Bartlett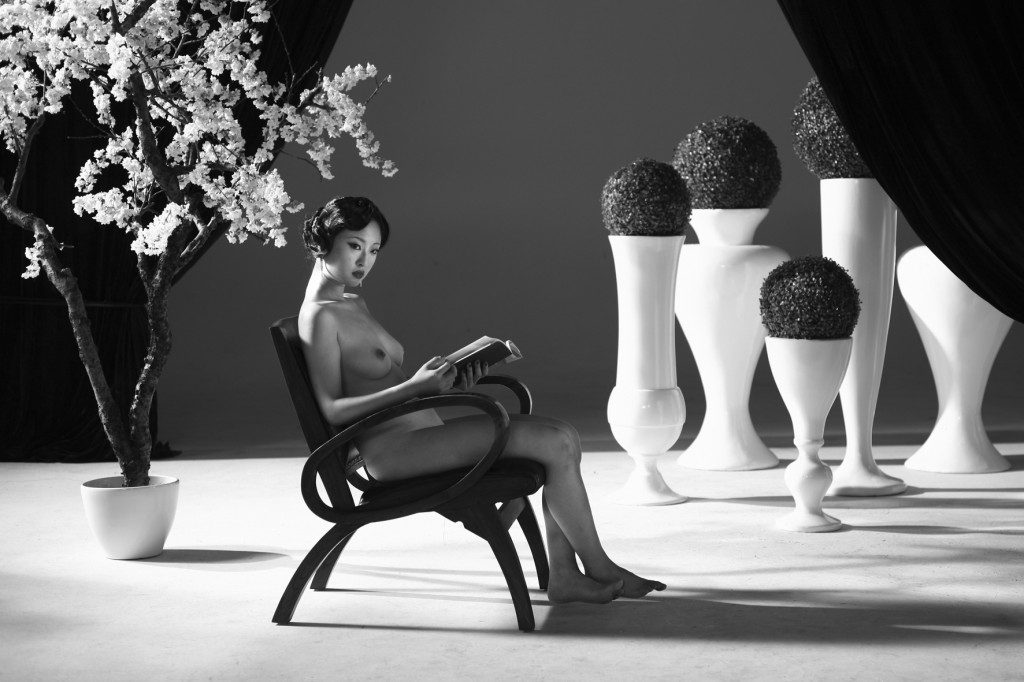 New Women 3, Fudong Yang, 2013, Impression jet d'encre N&B, 175 x 200, Courtesy de l'artiste et de la Galerie Marian Goodman New York, Paris Representé(e) par:Marian Goodman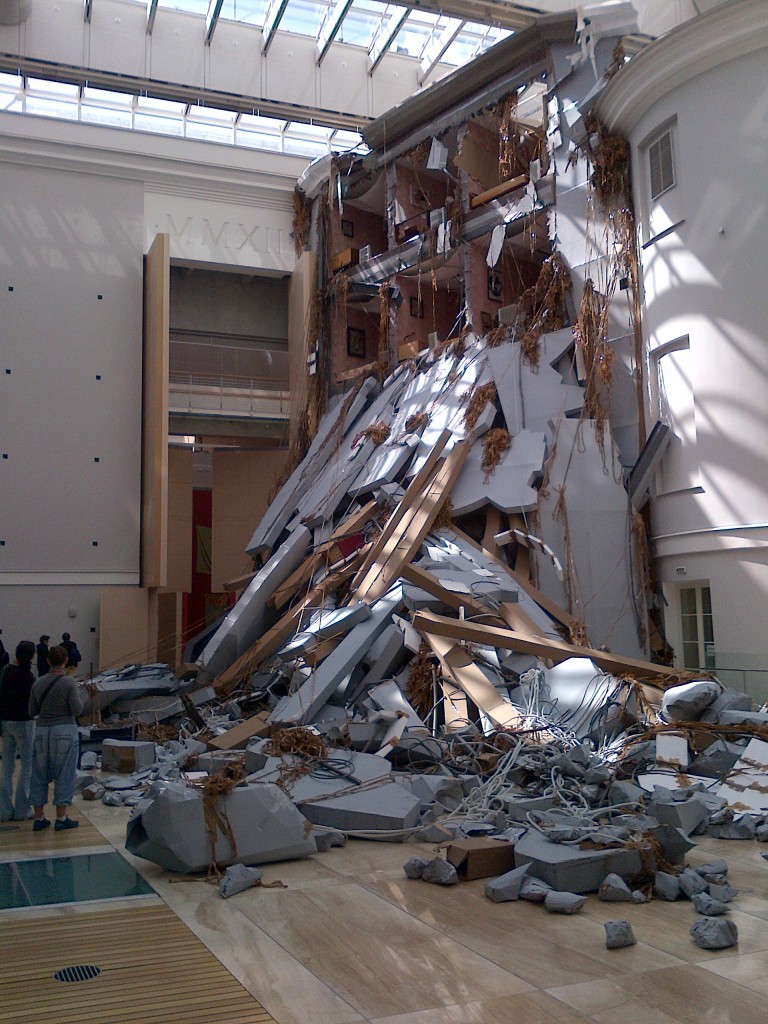 Abschlag, Thomas Hirschhorn, 2014 Variable, Thomas Hirschhorn, Representé(e) par:Gladstone Gallery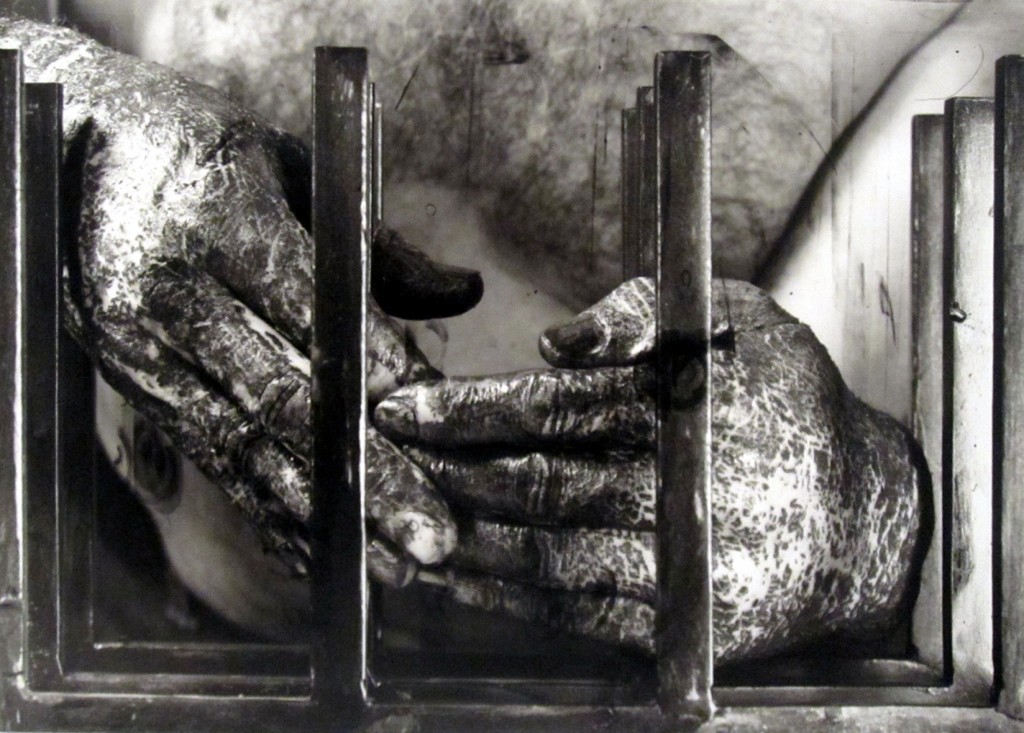 [Les mains en cage], Dieter Appelt, 1981 Tirages sur papier aux sels d'argent, 7 / 50 x 60 cm, Courtesy Galerie Françoise Paviot / Paris Representé(e) par:Françoise Paviot
Orb, Tony Cragg, 2012, Marble, 119 x 139 x 139 cm, © Tony Cragg; Courtesy Lisson Gallery Representé(e) par:Lisson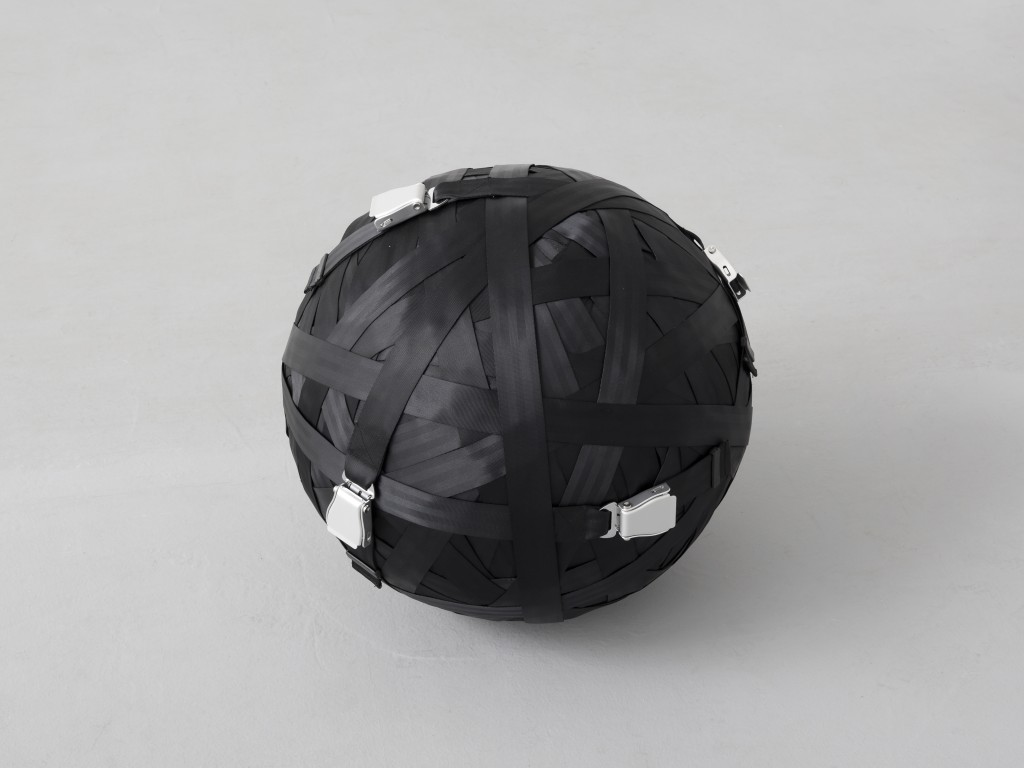 Untitled, Shilpa Gupta, 2012, object, airplane seat belts, diameter 50,8 cm, Courtesy GALLERIA CONTINUA, San Gimignano / Beijing / Les Moulins Representé(e) par:Continua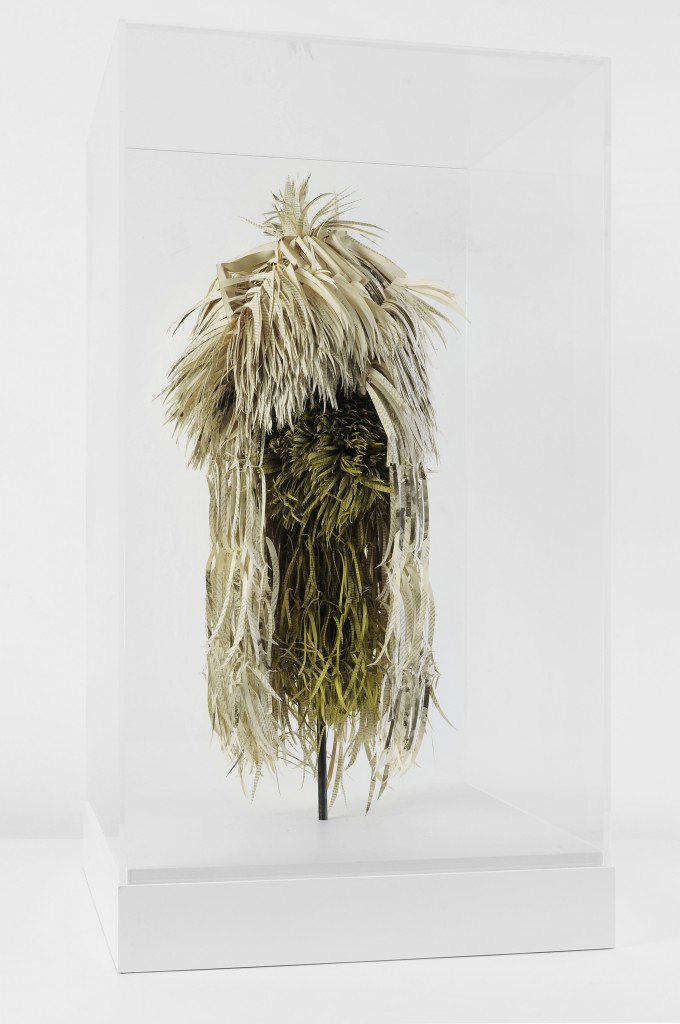 Nouvelle Croyance I (Vert), Georgia Russell, 2013 Livre découpé, plexi, métal, 110 x 65 x 65 cm, Galerie Karsten Greve Paris, Representé(e) par:Karsten Greve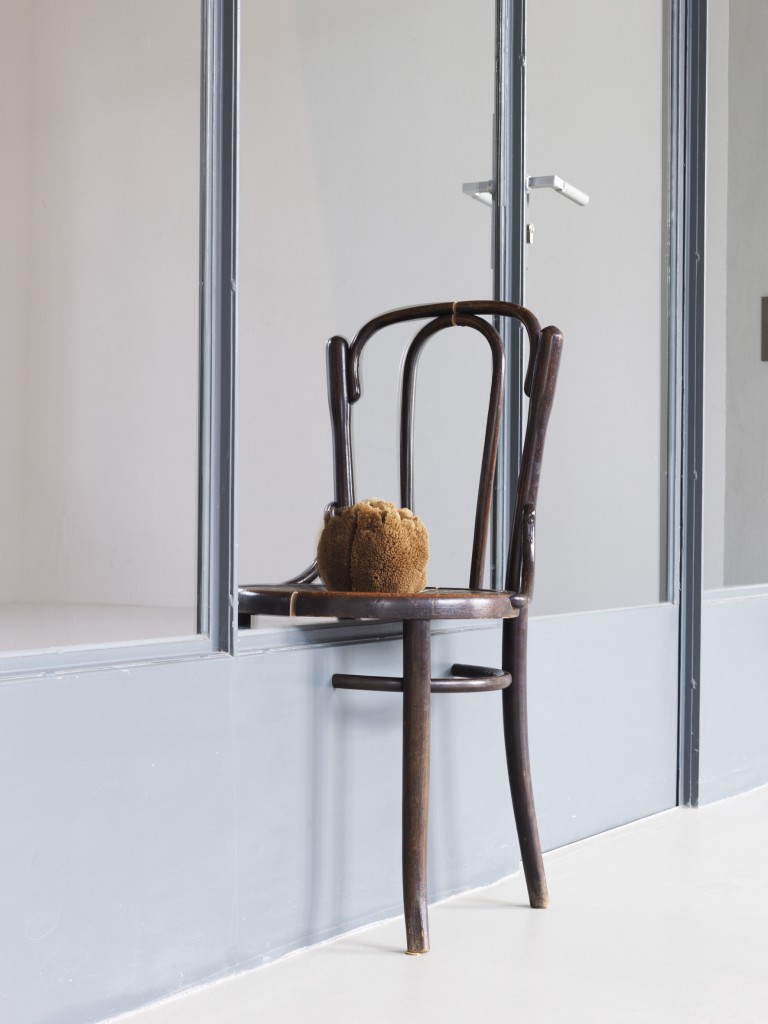 Mundis, translated, Diango Hernández, 2014 Chair and sea sponge, dimensions variable, the artist, Representé(e) par:Capitain Petzel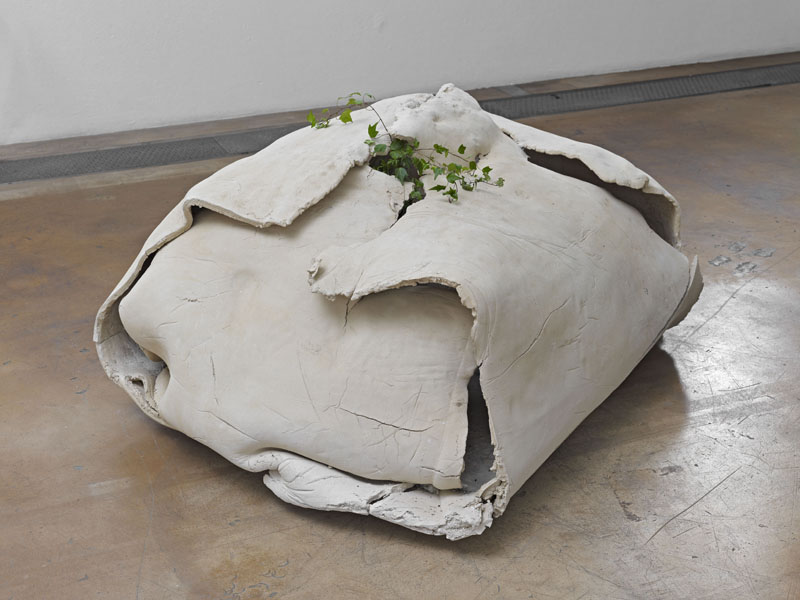 Orangerie, Katinka Bock, 2013, terracotta, plant, 68 x 117 x 130 cm, Photos by Ilmari Kalkkinen, Courtesy Galerie Jocelyn Wolff Representé(e) par:Jocelyn Wolff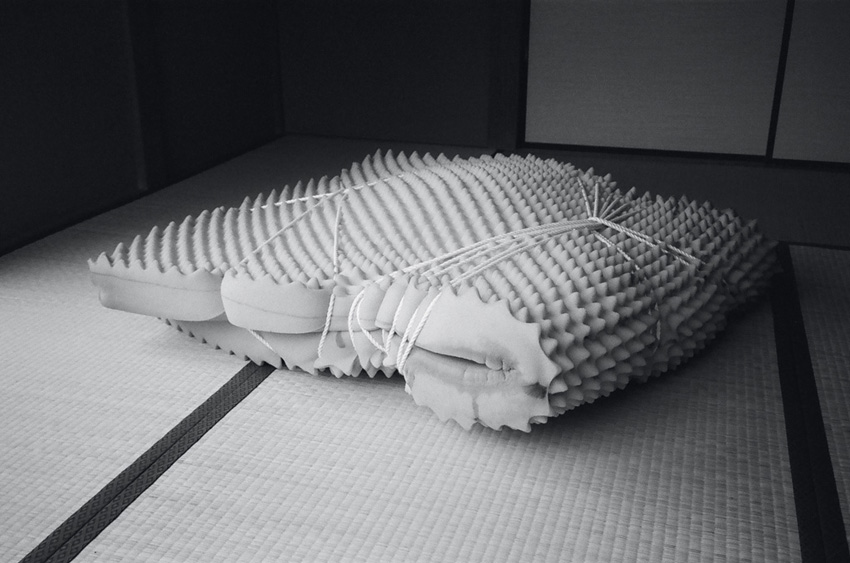 Futon #7, Kerstin Von Gabain, 2011 b/w photography, 20 x 30 cm, Gabriele Senn Galerie Representé(e) par:Gabriele Sen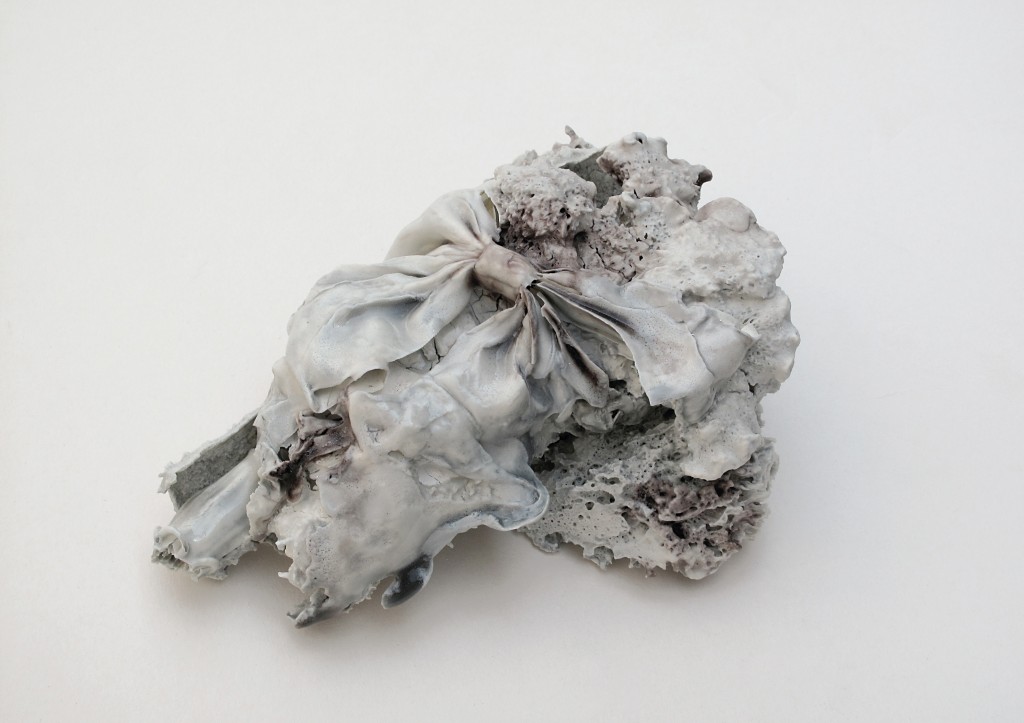 Restes, Florian Bézu, 2011 faïence émaillée, 8 x 16 x 21 cm, Florence Loewy & l'artiste Representé(e) par:Florence Loewy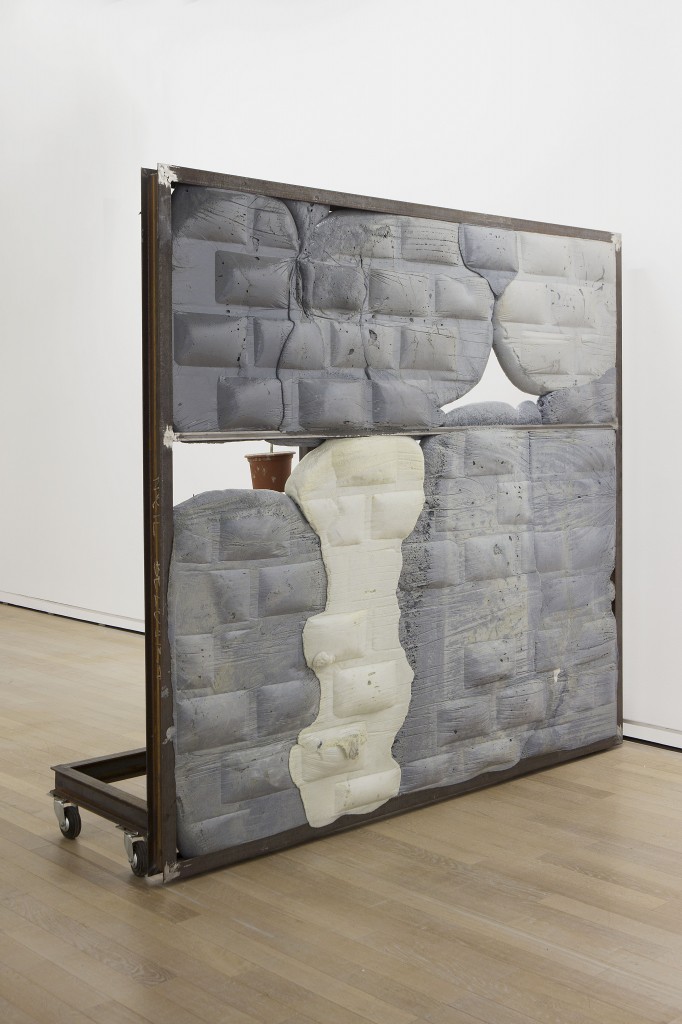 Untitled, Neil Beloufa, 2014, mixed media, 202 x 204 x 100 cm (79 1/2 x 80 3/8 x 39 3/8 in.) Courtesy the artist & Balice Hertling. © Claire Dorn Representé(e) par:Balice Hertling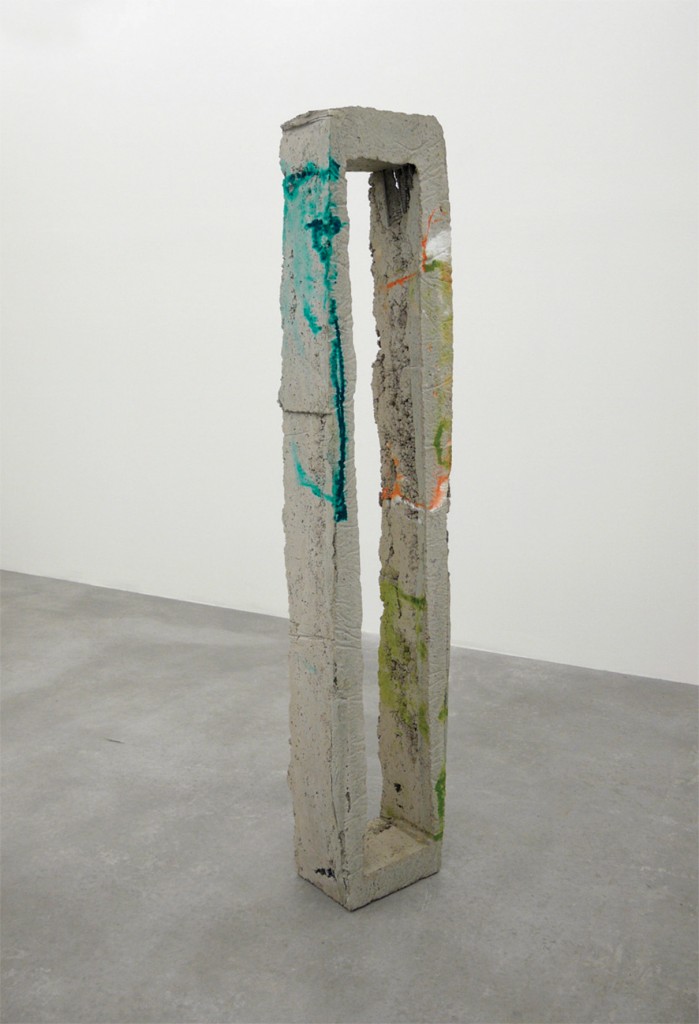 Rama 1b, Esther Kläs, 2013 concrete, pigments, cm 197 x 40 x 43, SpazioA, Pistoia Representé(e) par:SpazioA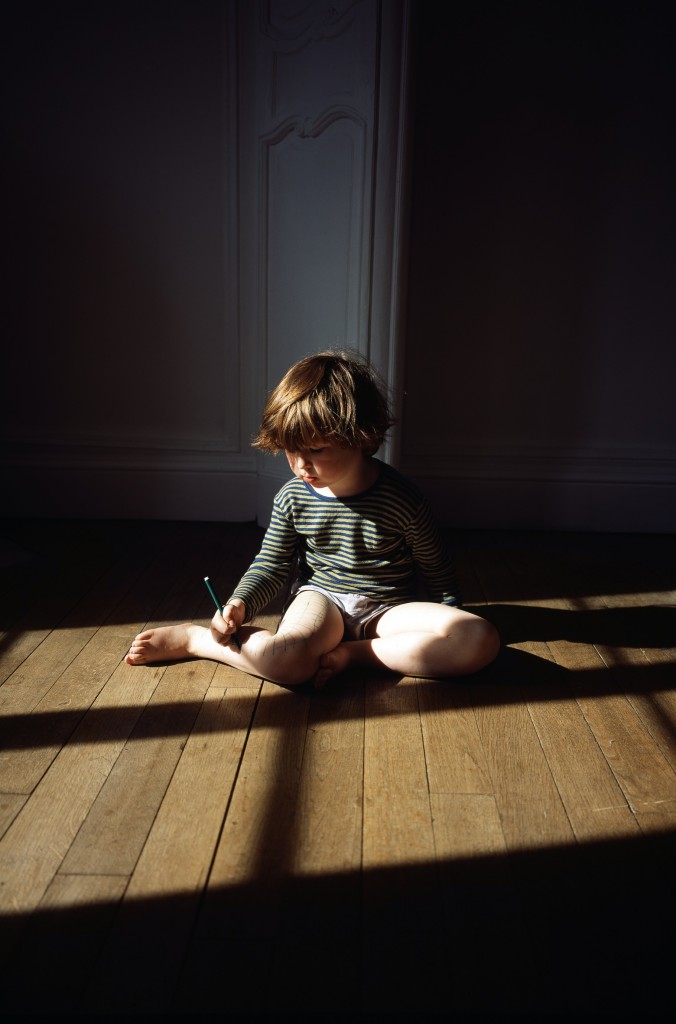 Kalender, Laurent Montaron, 2014 inkjet print on rag cotton, 105 x 160 cm, Courtesy the artist and Monitor, Rome Representé(e) par:Monitor 
La Foire OFF de la FIAC, (OFF)ICIELLE s'installe à la Cité de la mode et du Design pour combler le manque de place au Grand Palais. Notre sélection à suivre. 
Distraction, Jana Sterbak, 1992 Photographie couleur, 49 x 36 cm, Courtesy Galerie Claudine Papillon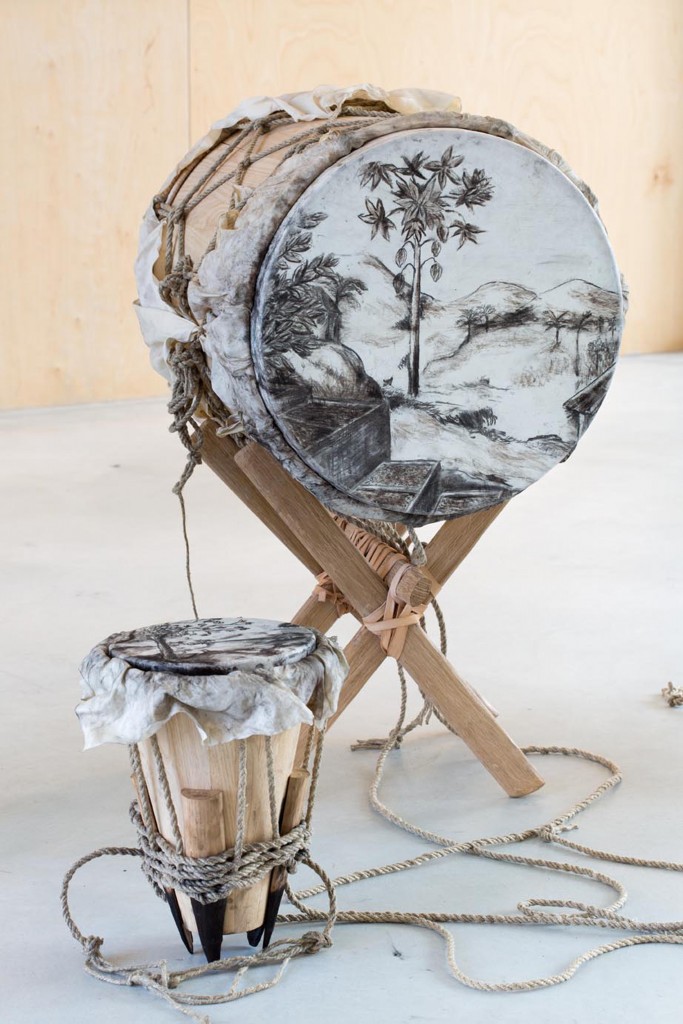 Palenqueros – Cinq tambours transformés par leur interprétation en un voyage, Marcos Avila Forero, 2013.Cuir tanné en parchemin, cordage artisanal en chanvre, douves pour tonneau de châtaignier, calles en chêne brulé Dimensions variables, pièces uniques. Production Fondation d'Entreprise Hermès, photos © Tadzio, Courtesy de l'artiste et de la Galerie Dohyang Lee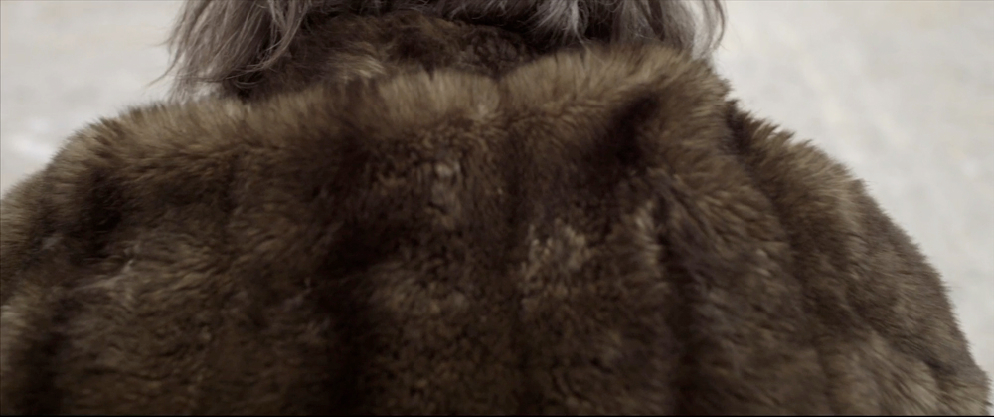 Three Farewells (Father Gravedigger), Janis Rafa, 2013, 3 channel HD video-projection with sound, 2.40:1 format / 20 min, Courtesy Janis Rafa and Martin van Zomeren, Amsterdam
FIAC, Grand Palais et (OFF)ICIELLE.
Du 23 au 26/10/14.